Description
Hair Growth Serum has been formulated with multiple bioactive peptides, amino acids and growth factors. Supports the composition of healthy scalp myco and microbiota for MD approach to hair loss.
Growth Factors are vital for skin and hair growth. Tiny, wondrous building blocks of life, naturally made by all of the cells in your body. As you age your cells age and the quantity and function of growth factors declines.
Decline in growth factors as a proportion of total cells in bone marrow, compared with a newborn: 96% by age 30
Powerful treatment for all
Male and female hair loss or alopecia is usually the result of an imbalanced hair follicle growth cycle
Hair thinning typically happens because of the shrinkage of hair follicles
New Zealand born Skinara® Hair Growth Serum harnesses growth factor and microbiota science. Our products are multi-beneficial, giving you the best opportunity to achieve the hair growth and density you want.
Scientifically formulated with each molecule playing a vital role in the control of hair growth, thickness, texture and length. Together they help naturally stimulate hair growth and improve overall scalp health.
Patented hair growth serum
Skinara® Hair Growth Serum contains multiple natural Growth Factors your body creates and recognizes. Hair Growth Serum encourages natural growth and hair loss prevention using cell-produced proteins and bioactive peptides. 
Serum boosts the hairs natural active phase, helping trigger dormant follicles and extending their growth cycle.
Brilliant, safe treatment
Hair Growth Serum works in harmony with your body. Non GMO ingredients. Without the negative side effects commonly associated with conventional hair growth treatments or oral medications.
Excellent standalone product or complement to surgical or cosmetic treatments.
The easy way to great looking hair
We'll show you how to get the most out of your new treatment. You'll have 3 serum dispensers in a pack. STEP 1. Remove tamper evident collar from base of cap STEP 2. Push cap firmly down to break seal to activate growth factors from separate chamber STEP 3. Shake well, until colour changes STEP 4. Apply sparingly to the scalp. Regrowth at your fingertips! 
Supplement growth factors
From root to tip
Healthy hair growth
Great hair needs a healthy, balanced scalp microbiota. Skinara® Serum is a synergistic combination of bioactive nutrients and microbial immune modulators, stimulating the condition, size and density of healthy hair follicles.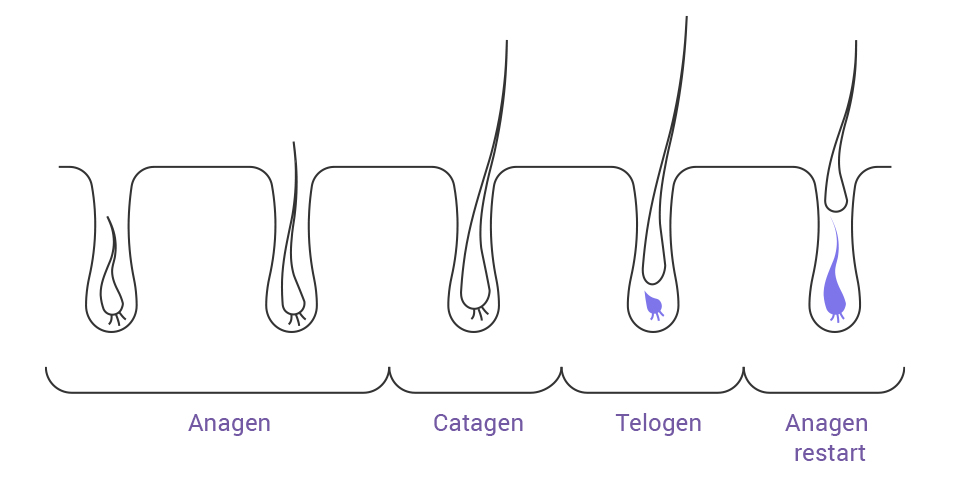 Hair growth serum and your biome
Healthy follicles
Maintains healthy scalp & hair follicle micro and mycobiome, essential to prevent changes in hair follicle growth cycle or inflammatory processes. Imbalances may result in Androgenetic Alopecia or Alopecia Areata hair loss, respectively.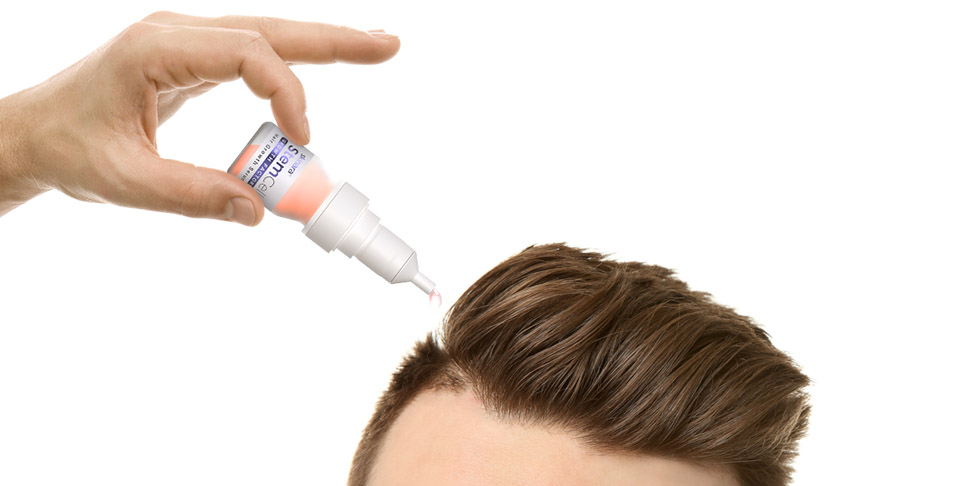 Plus PreBiotics
Multi Volumizer 350+ HA8, 1 Ampoule + 3 Refills total 13.5ml, 0.45 fl.oz.


---

Eyelash & Eyebrow Growth Serum, 3ml, 0.1 fl.oz.


---

Hair Growth Serum, 3 Dispensers total 30ml, 1.01 fl.oz.


---
Cellular regeneration starts here. A high performance advanced Series harnessing 350+ growth factors, hyaluronic acid, peptides, amino acids, multivitamins and other essential bionutrients for advanced rejuvenation.