Description
33% of us have skin conditions, 60% have sensitive skin
Let's get cellular
Trillions of bacteria live on and in our skin and we couldn't live a day without them. They affect how our skin looks, feels and even smells. The greater the variety and number of good probiotic bacteria the healthier your microflora.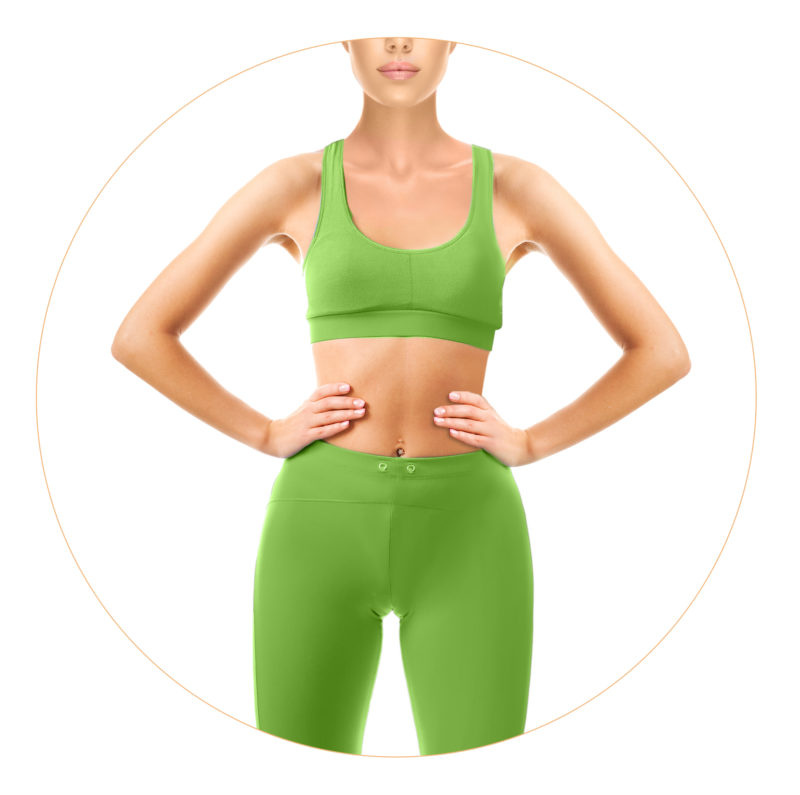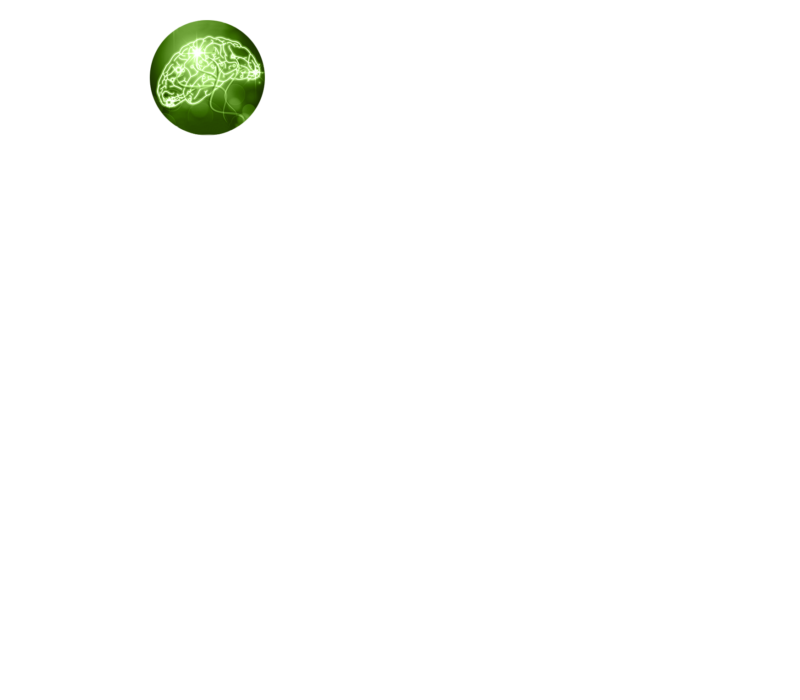 Your body's eco system: the brain, digestive system and the skin
Skinara® Probiotic Nutraceutical
Independent research indicates that probiotics taken orally contribute to total wellness. A healthy balance of friendly bacteria (probiotics) elevates your immune system and benefits all organs including the skin.
Your skin mirrors your gut health
Skinara® Probiotic Nutraceutical supplements combine clinically proven probiotics with synergistic effectiveness to strengthen skin's immunity, help eliminate toxins and free radicals and promote collagen production – all essential for skin rejuvenation.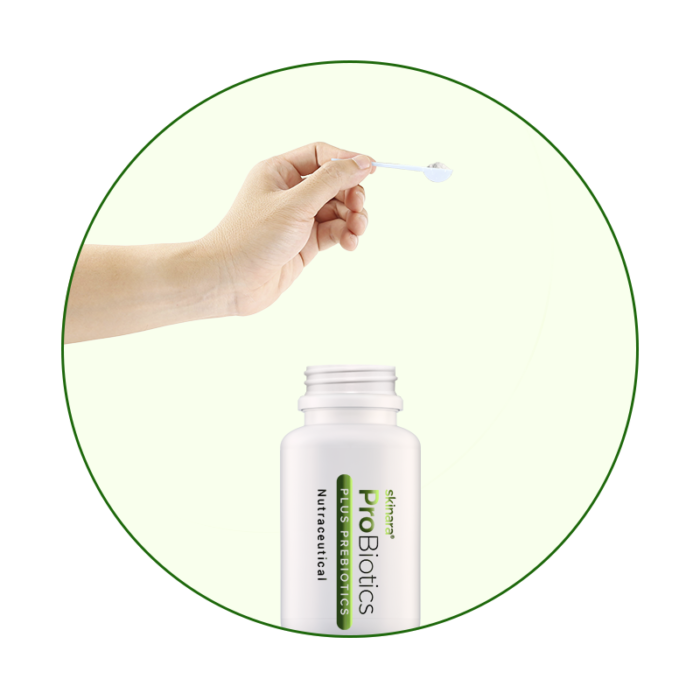 Moreover probiotics create brilliant new ingredients for skin, such as hyaluronic acid, peptides and vitamins, as well as increasing the presence of ceramides. This in turn leads to diminished signs of aging, better hydration and radiance that's visible proof of your skin's renewed vitality.
Your perfect daily Nutraceutical booster. Put a scoop of skin health in your smoothie or water every day. Skinara® strains of probiotics work as a team having different roles to play and synergistic action with health-promoting benefits.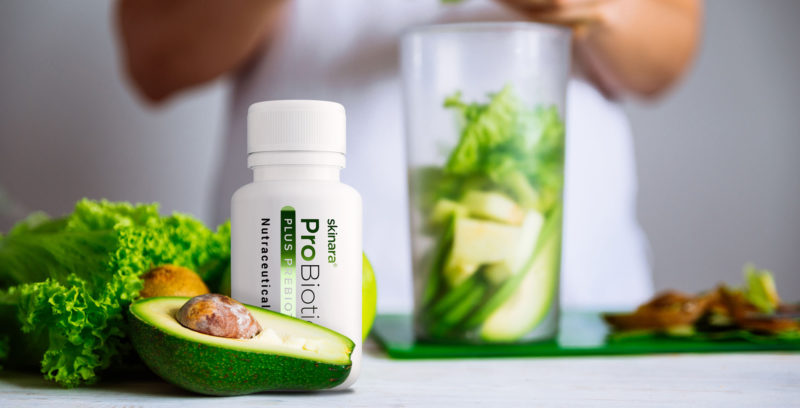 Skinara® Nutraceutical comes with 20 Billion CFU probiotics per scoop. Formulated in state-of-the-art, fully computerized GMP and ISO certified facilities. Tested for their efficacy and survival through the gastrointestinal transit.
Clinically tested. 100% natural, vegan and gluten free. At Skinara® we formulate excellent quality supplements free from toxic chemicals and additives to alter their appearance or taste, such as colorants or flavours. Non GMO, no fillers or sweeteners.
Antibiotics save lives they can also cause serious issues with gut health as they don't differentiate between good and bad bacteria. Fortunately quality probiotics in sufficient quantities can help restore gut flora and help reinstate its microbial balance.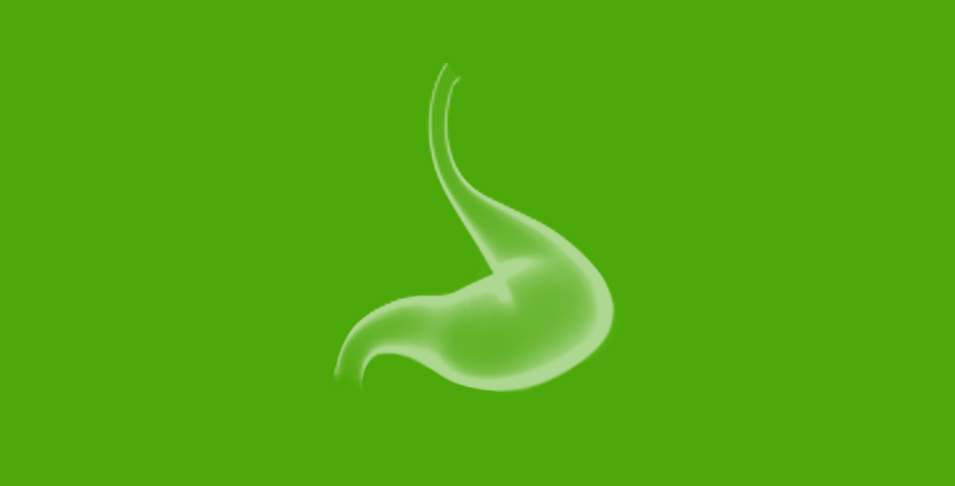 Plus PreBiotics
• ProBiotic Bio Serum Probiotics plus prebiotics. 45 ml / 1.52 fl.oz.
---
• ProBiotic Nutraceutical Supplement 5 Probiotic strains, 2 genera, 60 servings, 60 g / 2.1 oz.fl.
---
Kiss sensitive, dry skin goodbye. Enter your comfort zone with probiotic anti aging care. This Series work together in 2-ways from inside and out to help restore your skin's tolerance, creating a revitalized, plumper and more youthful complexion. Your microbiological protective barrier against pollution induced irritation and early skin aging. Also helps with psoriasis, acne and atopic dermatitis.