Description
The world's best face sunscreen with the highest UVA factor
3 times more protection than the sunscreen you're using now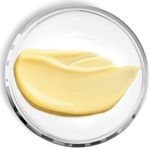 Skinara AgeScreen® face sunscreen is a revolution in skin care. Using the planet's three most effective naturally occurring UV filters, we've created the ultimate organic shield for your skin. Help protect every layer of your skin, help prevent skin cancer and maintain youthful skin with the advanced solution that's non-allergenic, fragrance free and safe for kids.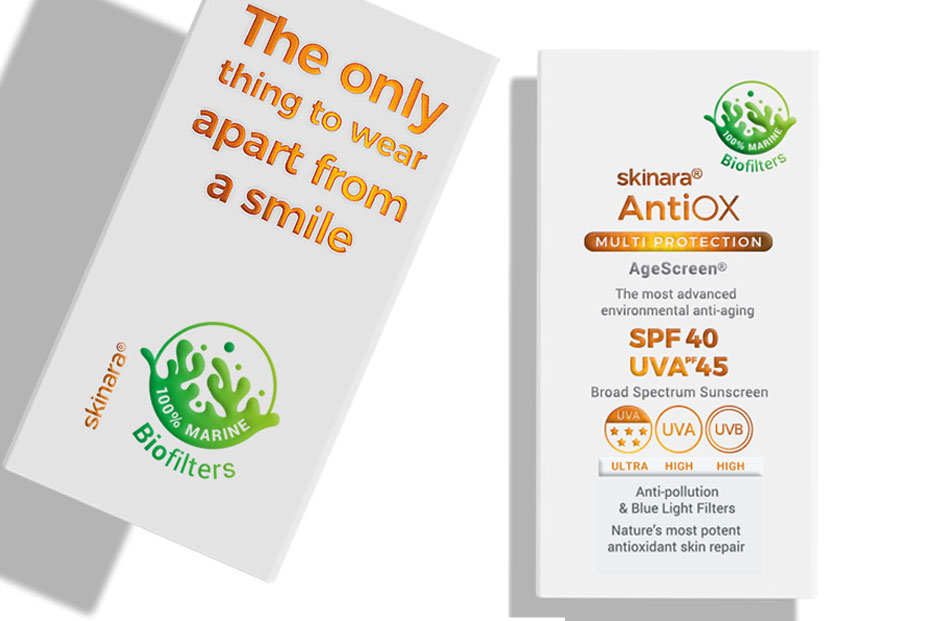 Defend your skin with the highest UVA rating on the planet
Skinara AgeScreen is the 5-Star Ultra High UVA solution to wrinkles, sagging, thinning and spots.
Your skin is under daily attack from UVB and UVA rays, blue light and pollution. Fight back with Skinara AgeScreen: your shield against premature aging and skin cancers. Skinara daily face sunscreen AgeScreen for the face and body will keep your skin looking clearer, smoother and younger. It will save your looks, and may even save your life.
The skincare industry told you SPF was enough. They were wrong
SPF measures protection against UVB rays, think B as in Burning, but they're only 5% of the rays hitting your skin. 
What about the other 95%, UVA rays?
The experts told us UVA rays were harmless. Some even told us UVA rays, think A as Aging, contributed to a healthy tan. Now we know the truth. UVA rays penetrate deeper than UVB rays. Deep enough to damage the dermis and DNA, causing premature aging and increasing our risk of cancer. 
Until the development of Skinara AgeScreen, sunscreens only protected us from 5% of the sun's rays. In fact, broad spectrum sunscreens still need to provide only one third of the protection between UVA to UVB. So your SPF 30 face sunscreen may only have a UVA Protection Factor of 10! Crazy but true.
With AgeScreen, you can finally get the same protection from UVB, UVA. Plus HEV and Pollution.
Agescreen is your skin's ultimate daily shield.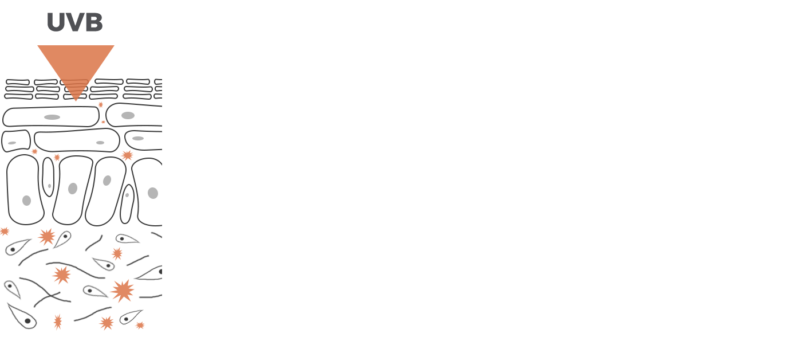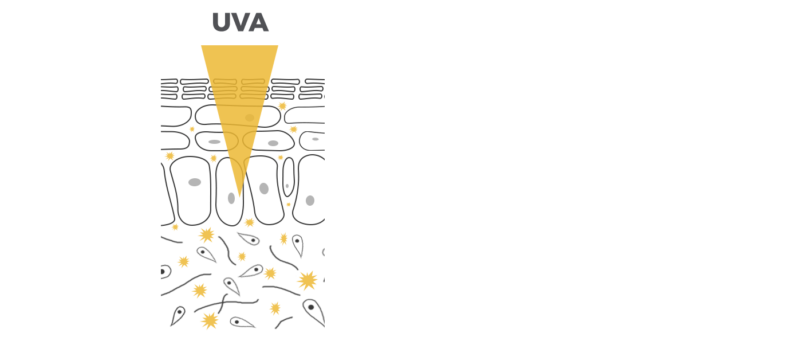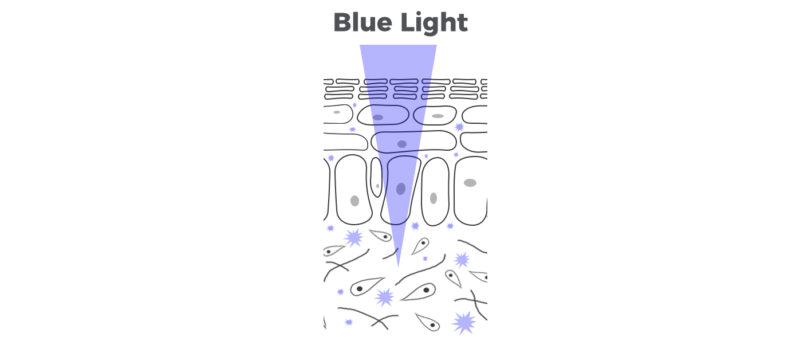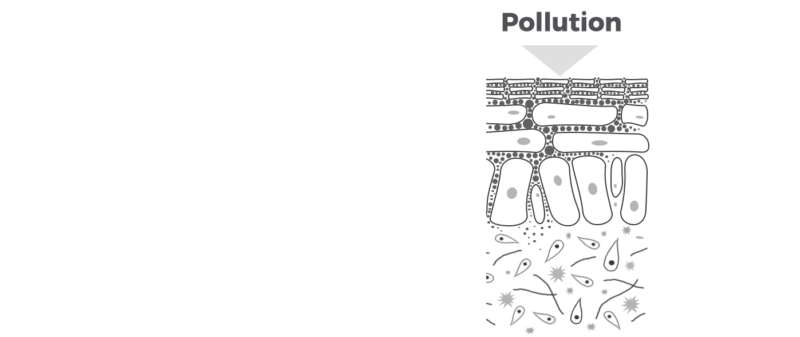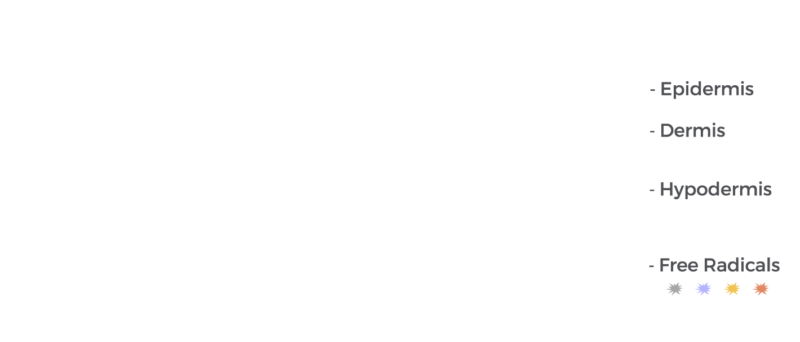 We need to change the way we care for our skin.
We spend billions trying to fix cumulative skin damage. What we need is an effective form of prevention. Start investing in a daily protective shield to maintain healthy, youthful, glowing skin.
Skinara AgeScreen is your best sunscreen defence against environmental stressors and premature aging.
Invest in your skin. It's priceless
AgeScreen is the best sunscreen with advanced broad-spectrum UVA factor, and your old sunscreens could cost you your looks.
Skinara AgeScreen is the culmination of 3 years of development, including research into three revolutionary antioxidants that are the world's most effective naturally occurring UV filters. Nature perfected these incredible filters over billions of years, but we put them through independent laboratory tests just to be sure. 
The result is a life-changing and skin-saving face sunscreen that exceeds International Standards. It received a 5-Star Ultra High UVA rating from Boots, UK. Amongst sunscreen solutions AgeScreen is the most advanced sunscreen on the market.
Skinara Agescreen 8 unique benefits
1. The highest rating of UVA protection
We tested AgeScreen in one of the highest ultraviolet radiation zones on Earth. Skinara face sunscreen meets International Standards ISO 24444, ISO 24443 and AUST/NZ Standard 2604. We also received a 5-Star Ultra High UVA rating from Boots, UK. No other sunscreen offers the same level of protection as Skinara AgeScreen.
2. Protection from blue light
We expect our skin to be safe when we escape the sun's rays. But the blue light emitted by the screens of our devices and artificial light can penetrate our skin to damage collagen and elastin. HEV light is a growing concern for skin specialists due to its contribution to premature aging. Skinara AgeScreen protects your skin from all forms of light.
3. Protection from pollution
AgeScreen antioxidants resist pollutants found in urban areas, such as heavy metals and hydrocarbons. Prevent dark spots, excess oiliness, and acne breakouts by strengthening your skin's barrier.
4. Organic and natural antioxidants
AgeScreen incredible results are even more impressive when you consider it has organic biofilters. By harnessing the three most effective UV filters found in nature, Skinara face sunscreen is kinder on your skin and the environment while losing none of its protective powers.
Dermatologists have tested AgeScreen to ensure allergy sufferers are 100% safe to use our innovative face sunscreen. AgeScreen is free from nasty chemicals, fragrances and preservatives that can often cause reactions to skincare products.
People get most of their lifetime sun exposure by age 18, so the race to save your child from skin cancer starts now. Skinara face and body sunscreen AgeScreen can prevent permanent and accumulative damage by providing safe daily protection for kids, whether they're exposed to the sun's rays or prolonged screen time.
The high pH and zinc oxide in most sunscreens promote harmful bacteria that can damage your skin's healthy microbiome. Skinara AgeScreen has been formulated to match natural skin's pH and AgeScreen has been tested to support healthy skin microbiome.
8. Biodegradable and safe for the ocean
AgeScreen is not contributing to the destruction of our reefs and ocean wildlife. At Skinara, we create safe, green, and effective environmental protection. Our sunscreen doesn't contain oxybenzone, octinoxate, fragrances, PABA, or parabens, all of which are bad for you, plants, and animal life.
Tested here to work anywhere
New Zealand and Australia
Protecting here. Protecting anywhere. Made and tested in New Zealand and Australia, one of the highest ultraviolet radiation zones on Earth, served as our testing grounds. All-in-one environmental protection factor. Take your skin insurance with AgeScreen®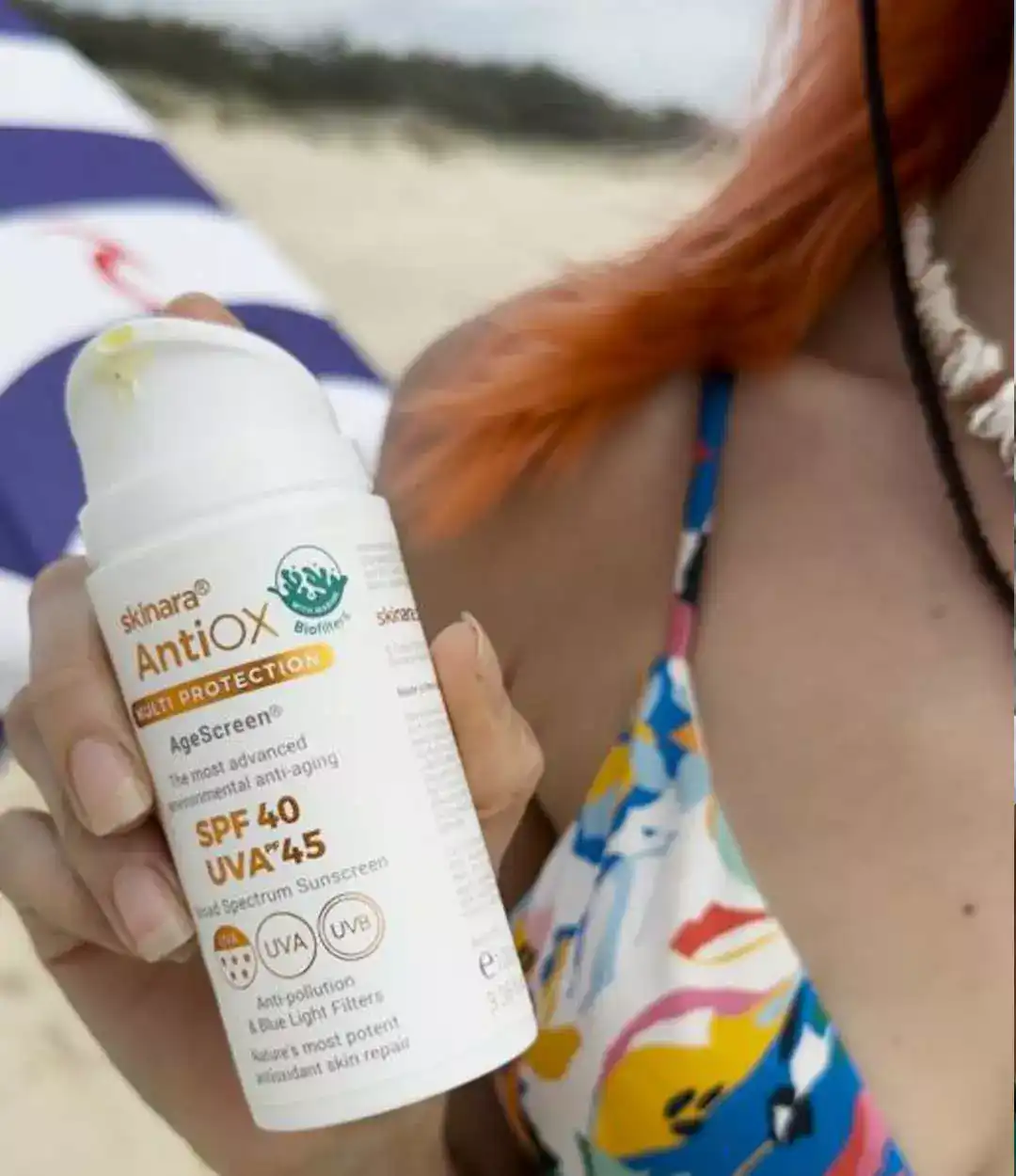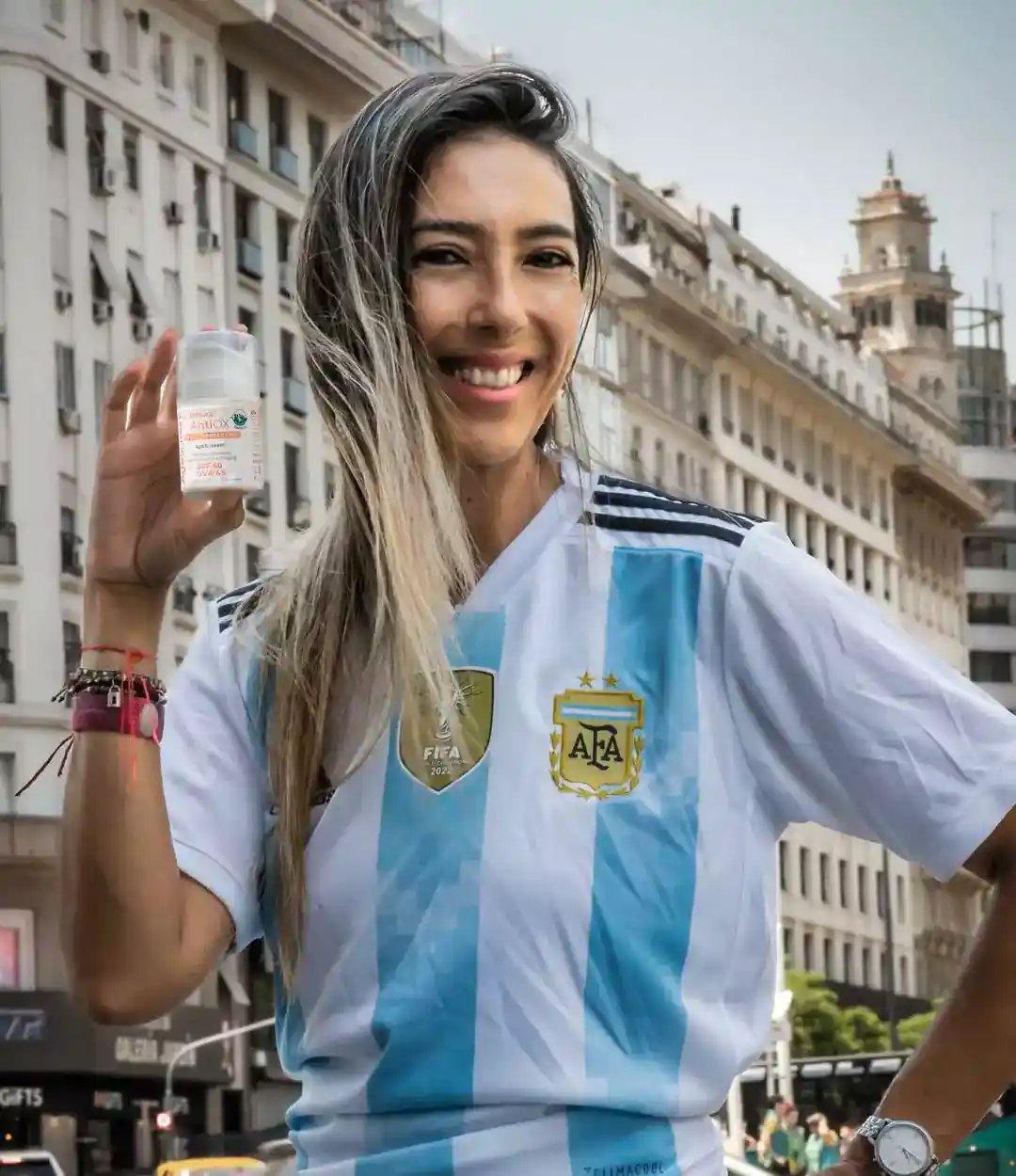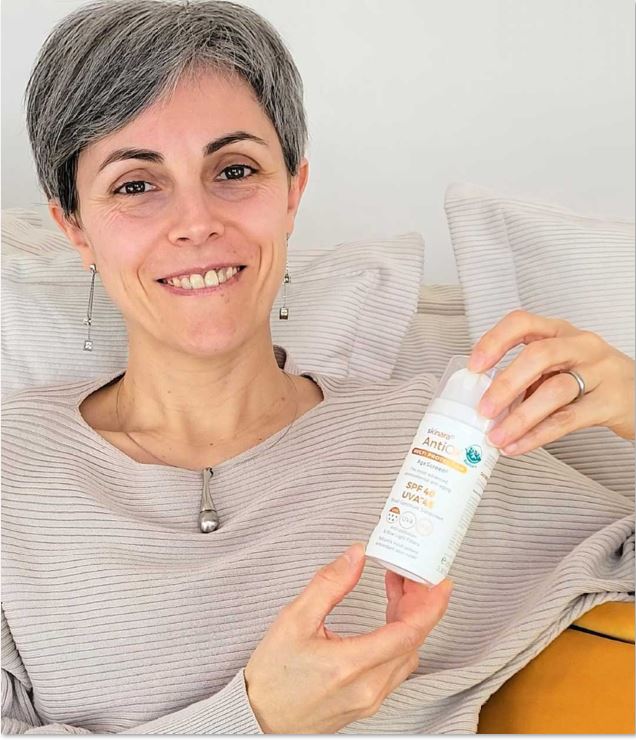 An invisible daily shield
Non-whitening and completely invisible, silky, lightweight texture, designed for everyday use. Hydrating enough to make your moisturizer redundant. Your shield against harmful rays and pollution without anyone knowing.
Silky smooth serum, made without fragrances or allergens. Perfect for sensitive, delicate skin. Actively hydrating for all-day comfort. The most advanced daily sun and environmental protection. Ideal base for your makeup. 
Healthy skin needs a healthy microbiome. Daily skincare should be skin flora friendly. However most mineral sunscreens are formulated at high pH that encourages bad bacteria. Independent studies show that zinc oxide sunscreen are antibacterial and are NOT Microbiome friendly. Any formulation with antibacterial ingredients, preservatives etc will have a bad impact on skin microbiome. AgeScreen® is formulated and tested to support healthy skin.
At Skinara® we create safe, green, and effective environmental protection. As natural as it can be without compromising performance, or the planet. Our sun care formulations are biodegradable so they can break down in the environment without causing harm. We only work with the best sunscreen ingredients. We don't use oxybenzone, octinoxate, fragrances, PABA, or parabens, which are bad for you, plants, and animal life. They are biodegradable and safe for the ocean.
Reward yourself or give a gift and save 20% OFF! Use code:  ENJOY_20%OFF  *Code can be used with other promo. Offer subject to availability.
Daily antioxidants for facial skin protection & repair
AgeScreen® Sunscreen Melanin Control


---

AgeLess 24/7® Advanced Pigment Corrector


---
Melanin Control & Advanced Pigment Corrector. Help shield your skin from leading causes of environmental skin damage. Your quick, daily solution against melanin overproduction, dark spots, and sunspots on the skin. Achieve a radiant, even skin tone while preserving firmness and skin elasticity.