Description
The growth factors are probably the most significant anti aging breakthrough there has ever been.
Experience our New Zealand made and patented formulations. Meticulously designed to help stimulate your skin, hair, eyelash or eyebrow's regeneration. 100% natural as nature intended.
Growth Factors are vital for skin and hair growth. Tiny, wondrous building blocks of life, naturally made by all of the cells in your body. As you age your stem cells age and the quantity and function of growth factors declines. When renewal process slows down signs of aging become more visible.
Decline in growth factors as a proportion of total cells in bone marrow, compared with a newborn: 96% by age 30
Supplemented with Growth Factors
Like a micro reservoir of hydration with HA8. Combining 8 forms of Hyaluronic Acid: micro, low, medium and high molecular weights for a multi-depth plumping effect on deep wrinkles. Our Multi Volumizer can be used on its own for long lasting results or with injectable skin fillers as it helps boost skin's structure and reduces skin sagging. Plump your way to results that last.
Independent research show the benefits of Growth Factors as youth activators, combating aging by reinvigorating collagen and elastin for firmer, fuller face and lips.
Plus PreBiotics
Best skin plumping serum.
Brilliant multi-depth facial rejuvenation.
Wrinkle and line smoother + lip plumper.
Magnificent instant hydrator and elasticity booster.
Light-as-a-feather, oil-free, matte finish, invisible under makeup.
Plump up the volume with 8 types of hyaluronic acid, 350+ different growth factors, natural peptides, collagen, amino acids, and vitamins. Irreplaceable youth activator. Designed for face, eyes, décolleté and lips. Ampoule and 3 refills: total 13.5 ml | 0.45 fl.oz.

Eyelash & Eyebrow Growth Serum
Growth Factors Eyelash Serum for longer and stronger eyelashes, with greater volume. A comprehensive group of Growth Factor proteins, natural peptides and bionutrients. Together they help stimulate eyelash & eyebrow growth, thickness, texture,  length and overall health.
Plus PreBiotics
For long full volume lashes and brows.
Natural growth factors & peptides.
No prostaglandin analogues, parabens, or sulphates.
Non irritating to eyes, hypoallergenic.
No fragrance, or essential oils.
Safe for everyday use.
Grow thicker eyelashes and brows naturally with a full range of 350+ growth factors, peptides, and bionutrients. Forget false lashes, love the real things. 3 ml, 0.1 fl.oz.

Without the wide variety of negative side effects commonly associated with conventional topical hair growth treatments or oral medications. Excellent standalone alternative or complement to hair loss surgery or other medical and cosmetic treatments.
Plus Hyaluronic Acid
Hair Growth Serum helps hair growth by stimulating the number & size of hair follicles.
Helps prevent hair loss.
Boosts fine, thinning hair.
Unisex. Safe & effective.
Cellular hair regeneration starts here. 350 growth factors, natural vitamins, peptides, amino acids. Easily absorbed, non-greasy, fragrance-free, skin and scalp biome friendly. 3 Dispensers, total 30 ml / 1.01 fl.oz., 3 months treatment.

100% Complete
As nature intended
Skinara® Growth Factor Series boasts a complete range of factors naturally present in youthful skin required for rejuvenation. 350+ high quality different factors including natural collagen and essential proteins your body creates and requires to regenerate.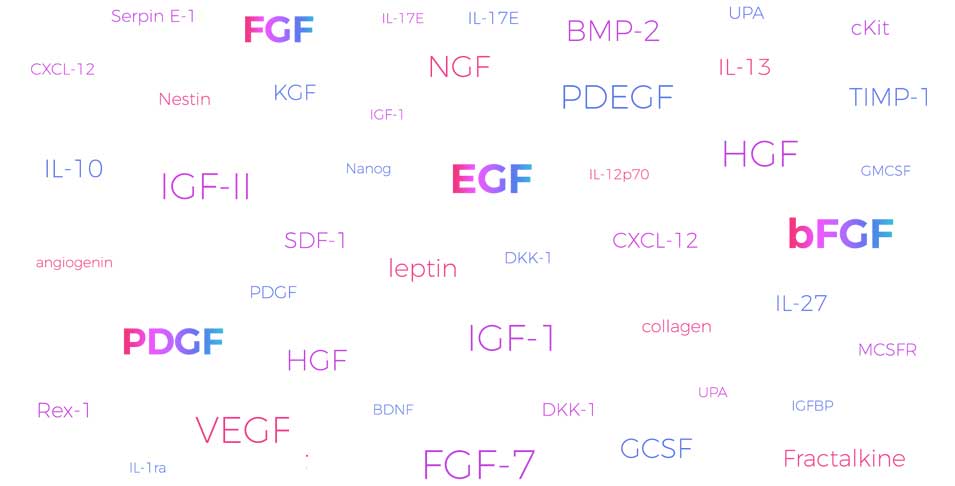 Skinara® growth factors are NOT fragmented, synthetic molecules such as fibroblast recombinant technology (rDNA). We do not use genetically modified growth factors because these may be larger molecules with poorer skin absorption.