Description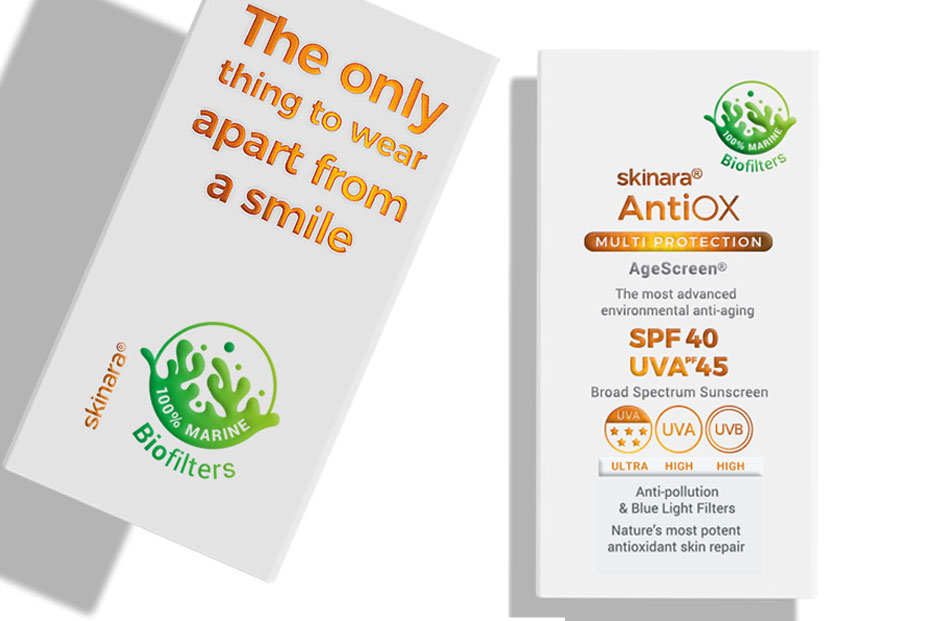 SPF is not enough
Time for better protection
SPF stands for Sun Protection Factor. The SPF number is intended to represent the maximum amount of time you can spend in the sun before your skin begins to burn. The problem is that SPF only measures a sunscreen's ability to filter ultraviolet B called UVB. It doesn't measure ultraviolet A – called UVA which is important for health; cancer prevention, skin immune system, skin thickness, elasticity, firmness, skin allergies, and pigmentation. UVA rays have the longest wavelength, and thus they're able to reach into the deepest layers of your skin. So, even if have SPF 100, it won't be enough to protect you from sun damage on its own.
AgeScreen® gives you 300% more protection from UVA rays than popular broad spectrum sunscreens*
The best sunscreen Australia
UVA light accounts for 95% of the UV rays that reach the Earth, passing through clouds, windows, and our skin. UVA rays penetrate much deeper than UVB rays. UVA rays go through skin layers, causing DNA damage and massive amounts of free radicals.
How to choose the best sun screen for the face?
We often get asked which sunscreen is best. Unfortunately, most SPF on the market today offer only marginal UVA protection. Broad spectrum means that it should provide one-third of ultraviolet A, called UVA, to that of ultraviolet B, called UVB (measured as SPF on your label). That means an SPF 30 broad spectrum only has a UVA-PF of 10. Moreover, many broad spectrum sun care products still don't have a-n-y UVA protection (US, Canada). Skinara tells you its protection from UVA rays.
SPF 40 and SPF 50 differ by 0.5%, but none of these factors have anything to do with UVA rays, which can penetrate all the way to the dermis, the deepest layer of your skin. Something significantly more important than the 0.5% variation between the two primary SPF values. The UVA protection rating is not yet required, so you should ask your favorite brand what it is. Skinara AgeScreen exceeds the required UVA protection standard by 300 percent.
Know your UVA as well as UVB (SPF) ratings
AgeScreen® Protection Factors have been independently rated by accredited testing laboratories as UVA-PF of 45 and SPF of 40. AgeScreen® has been awarded for ultimate 5 Star Boots Ultra High UVA protection in the UK.
Photostability is the key to performance
Although sunscreens are regulated in most countries, testing for photostability is still not mandatory. If it has low photostability the SPF will drop quickly and its ingredients can become toxic to your skin. It is important for all sun care products but especially sunscreen for face. We work with industry experts to ensure AgeScreen® has excellent photostability.
*Based on independent clinical research
Tested here to work anywhere
The best sunscreen Australia and New Zealand
Protecting here. Protecting anywhere. Australia and New Zealand have one of the highest ultraviolet radiation zones on Earth.
Discover the best sunscreen Australia for its natural ultraviolet-absorbing filters. We searched everywhere, from the deserts to the world's oceans. Three fantastic naturally occurring filters were discovered. Tested and proven over thousands of years to shield nature from intense sun rays.
Like sun care filters.
Unlike any filter.
Independent clinical tests demonstrate their outstanding benefits in protecting skin and its DNA from UVA damage. Smart, safe and completely natural. Anti aging protection. Perfected.
High Energy Visible Light is what makes the sky blue. But it can penetrate the skin where it generates massive amounts of free radicals. HEV is both indoors from digital screens and artificial lighting and outdoors from sunlight. AgeScreen® is your daily shield from getting all the blues. AgeScreen® contains antioxidants that can help protect your skin from pollution. AgeScreen® assists you in developing resistance to pollutants found in urban areas such as heavy metals and hydrocarbons. It helps to strengthen your skin's barrier, resulting in clearer, brighter skin. Protect yourself from dark spots, excess oiliness, and acne breakouts.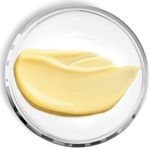 Did you know that up to 75% of UVA can pass through closed windows? Wherever there is sunlight, there is ultraviolet A, UVA. Shopping, exercising, hiking, or biking, don't forget to use AgeScreen® daily.
Sun damage in childhood is one of the main causes of skin cancer in adults. People on average get most of their lifetime sun exposure by age 18. Did you know that it can take years for the damage to the surface and become visible? Sun damage is accumulative. Don't forget to use AgeScreen® for children daily.
Ultraviolet B, UVB intensity increases in summer. However, UVA remains constant regardless of season or temperature. It is there in the spring, summer, fall, or winter. Even on cold or cloudy days. AgeScreen® is your best daily environmental skin shield 365 days a year.
Wear it everywhere
Environmental protection
Make the most of every day. In the office, at a cafe, shopping, exercising, traveling, on the beach, or high in the mountains. Wear AgeScreen® the best sunscreen, everywhere to help stop skin damage. Your triple shield protects your skin from UV radiation, Blue Light, and pollution. All-in-one environmental protection. Take your skin insurance with AgeScreen®
An invisible daily shield
Non-whitening and completely invisible, silky, lightweight texture, designed for everyday use. Hydrating enough to make your moisturizer redundant. Your shield against harmful rays and pollution without anyone knowing.
Silky smooth serum, made without fragrances or allergens. Perfect for sensitive, delicate skin. Actively hydrating for all-day comfort. The most advanced daily sun and environmental protection. Ideal base for your makeup. 
Healthy skin needs a healthy microbiome. Daily skincare should be skin friendly. However most SPFs are formulated at high pH that encourages bad bacteria. Independent studies show that zinc oxide are antibacterial and are NOT  Microbiome-friendly. Likewise formulation with antibacterial ingredients, preservatives, fragranced oils etc might have a negative impact on skin micro and myco biota. AgeScreen® is formulated and tested to support healthy skin.
At Skinara® we create safe, green, and effective environmental protection. As natural as it can be without compromising performance, or the planet. Our sun care formulations are biodegradable so they can break down in the environment without causing harm. We don't contain oxybenzone, octinoxate, fragrances, PABA, or parabens, all of which are bad for you, plants, and animal life. They are fully biodegradable and safe for the ocean.
Reward yourself or give a gift and save 20% OFF! Use code:  ENJOY_20%OFF  *Code can be used with other promo. Offer subject to availability.
Daily antioxidants for facial skin protection & repair
AgeScreen® Sunscreen Melanin Control


---

AgeLess 24/7® Advanced Pigment Corrector


---
Melanin Control & Advanced Pigment Corrector. Help shield your skin from leading causes of environmental skin damage. Your quick, daily solution against melanin overproduction, dark spots, and sunspots on the skin. Achieve a radiant, even skin tone while preserving firmness and skin elasticity.